Accounting Services
Let a professional handle your accounting and bookkeeping and then profit from the time you save. Providing financial information to our clients in a timely and accurate manner is a commitment that we feel cannot be compromised. Meaningful, well-organized financial records ensure that your business operations will run more efficiently on a daily basis. Our firm provides a full range of cost-effective accounting services including the following: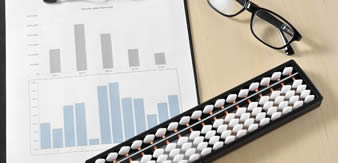 General ledger & financial statement preparation
Bookkeeping (Monthly/Quarterly/Annual)
Accounting system setup for new businesses
Compilation of financial statements
Preparation of year-end working papers for Review Engagement and Audit files
Ready for your accounting firm to process year-end financial statements
Preparation of Notice to Reader year-end financial statements
Small business consultations, registrations, and setup
Financial Statement Preparation
Tax Planning & Preparation of Personal Income Tax returns
Efile - authorized by CRA
With your business accounting needs professionally organized by MVO® Chartered Professional Accountants, you will be better equipped to clearly develop the best options to drive your business forward.
We can assist you in the preparation of your financial statements in accordance with professional standards but express no opinion or any other form of assurance on the underlying information included in them. The financial statements produced can be a useful tool for management for making financial decisions.
Having serviced the accounting needs of small business owners with the utmost in confidence for many years, we are fully qualified to guide you through your decision-making process. MVO® Chartered Professional Accountants can provide exhaustive packages including:
Business advice
Annual accounting/bookkeeping
Payroll
Accounts payable and receivable
Financial planning
Accounting, HST and tax advice
Fixed annual packages - payable quarterly
Small businesses need to focus their time, energy and resources in areas that benefit them the most. Your individual accounting requirements can be customized to fit your personal needs. We have your best interest at hand and work for a lasting relationship with all our clients.